Interactive Media Touchscreen
Interactive Media Touchscreen
Provide the ultimate engaging experience for your audience with our
interactive media touchscreens. We are able to completely customize our
interactive touchscreens in order to wow your guests and drive the main
message of your event. Regardless of what your vision might be, we can
bring it to life for you through our interactive media technologies!
An interactive touchscreen can help take your events including
conferences, festivals, exhibitions, and more to the next level. We have the ability to develop a completely customized user experience on our
touchscreen kiosks. Some of the possible information that can be displayed on our interactive touchscreens include:
Interactive 3D maps
Attendee check-in
Directions
Presentation Schedules
Points of interest
Meeting itineraries
Sponsors
Speaker lineups
Interactive touchscreens will directly contribute to helping your event run smoother and providing guests with a seamless experience. Contact us today to learn more about how our interactive media technologies can be used at your next event!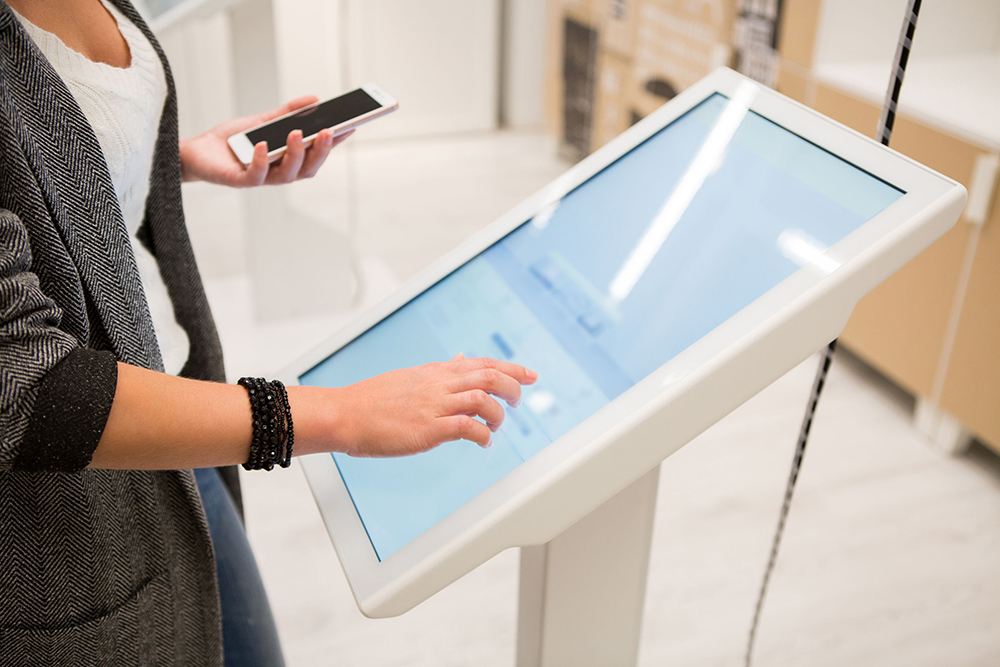 EMAIL US
dalex@innointeractions.com